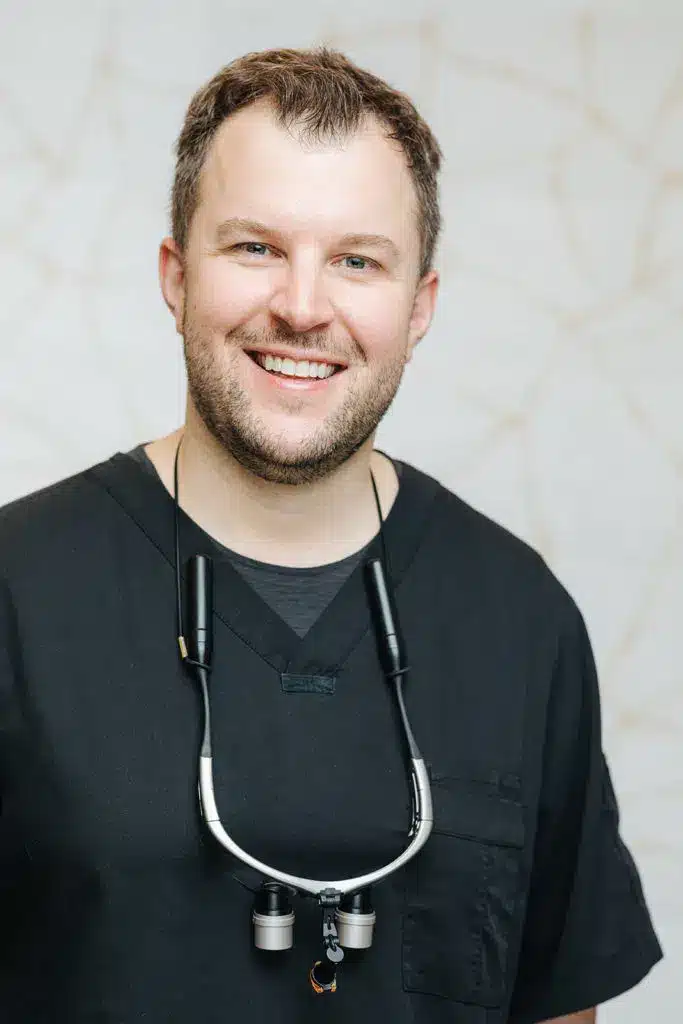 General Dentist in North Vancouver
Dr. Robert Cegielski
DOCTOR OF DENTAL MEDICINE, 2007; SASKATOON, SASKATCHEWAN; UNIVERSITY OF SASKATCHEWAN, COLLEGE OF DENTISTRY
Dr. Robert Cegielski, General Dentist, was born and raised in Flin Flon, a small mining town in Manitoba. He now calls Vancouver home, a city he fell in love with after only a few visits, knowing almost instantly that he wanted to spent the rest of his life in this beautiful city.
Dr. Cegielski started his dental journey close to home at the University of Manitoba in Winnipeg. After completing his undergraduate studies, he opted for a change of scenery, moving to Saskatoon, where he earned a dental degree from the University of Saskatchewan, College of Dentistry.
Throughout his career, Dr. Cegielski considers himself, extremely fortunate to have been exposed to the very latest in materials and procedures while learning at the world's premier post-graduate institution: The Las Vegas Institute for Advanced Dental Studies, or what dental professionals and people across the world know as LVI.
General Dentist in North Vancouver
Dr. Robert Cegielski
Dr. Cegielski is also currently an instructor for the Frontier Dental Institute, formerly known as the California Centre for Advanced Dental Studies, teaching progressive dental concepts and procedures to dentists all over Canada.
He is a long standing member of the American Academy of Cosmetic Dentistry (AACD), the International Association of Comprehensive Aesthetics (IACA), the Canadian Dental Association (CDA), and the College of Dental Surgeons of British Columbia (CDSBC). Dr. Cegielski also received his fellowship at the Las Vegas Institute for Advanced Dental Studies (LVI) and the International Congress of Oral Implantologists (ICOI).