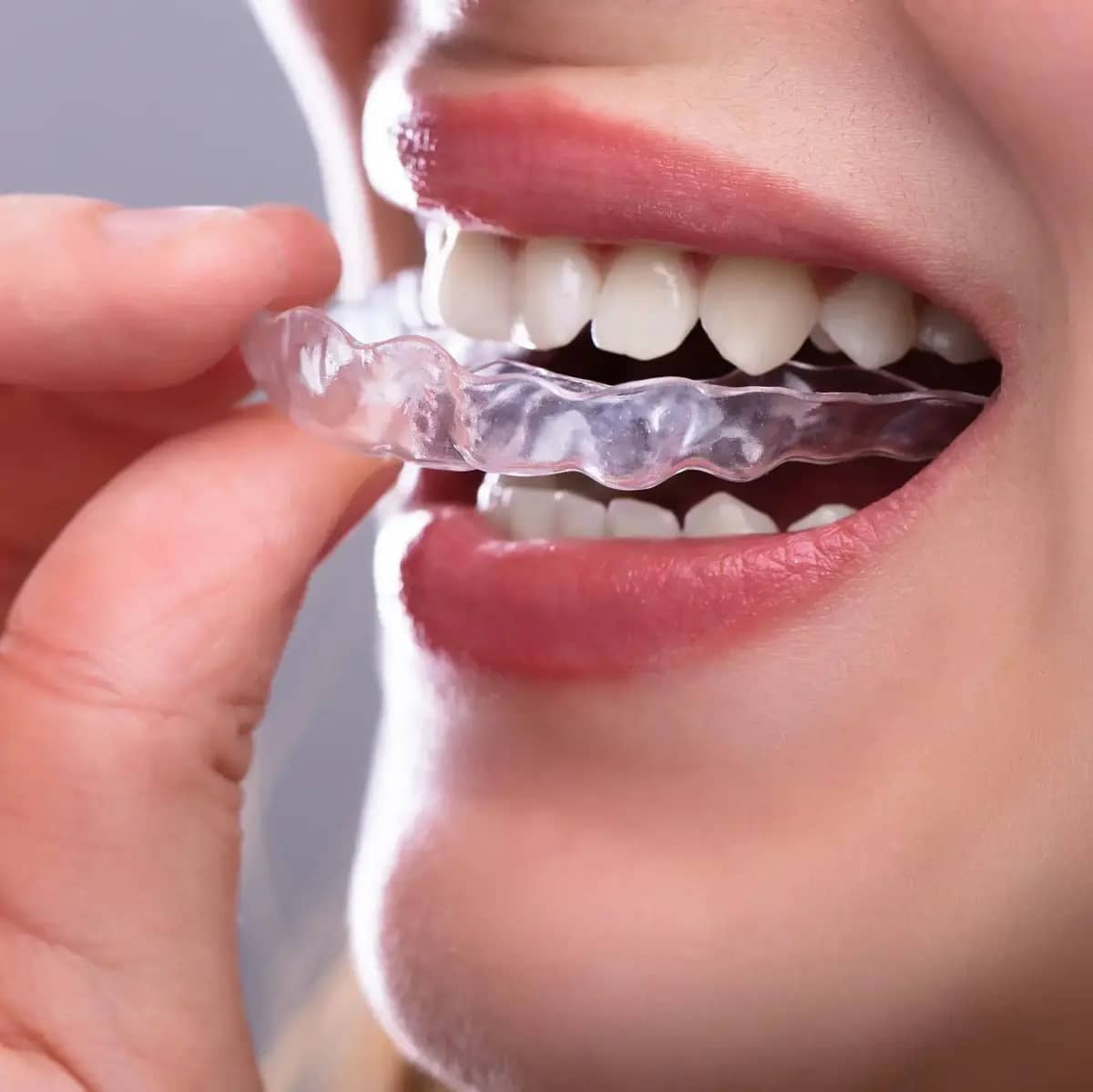 If you're looking for a non-invasive way to straighten teeth. Invisalign® may be a solution for you. Clear aligners, such as ClearCorrect ® and Invisalign ®, are removable and nearly invisible when in place. The discrete look of the clear plastic trays is ideal for adults and working professionals.
Clear aligners work by using a series of custom made aligners to gradually shift your teeth into place. These aligners are gradually altered every one to two weeks, until the desired result is achieved.
Orthodontics North Vancouver
Visiting the dentist for regular checkups is a routine part of life for most of us. Occasionally, however, we will need more than a cleaning or a filling. When certain irregularities present themselves, it may be necessary to see an orthodontist.
What is Orthodontics?
Orthodontics is a specialty of dentistry dealing with diagnosing, preventing, and treating the misalignment of teeth and jaws. Orthodontic specialists can help those with malocclusions (bad bites) which can include the following:
Overbite
This is when the upper jaw extends too far over the lower jaw.
Underbite
This occurs when the lower jaw extends over the upper jaw.
Crowding
This is when there is not enough room for all the teeth.
Spacing
The opposite of crowding, this happens when there is too much space between teeth or when teeth are missing.
Open Bite
A gap between the upper and lower front teeth.
Dental Midline Mismatch
The back teeth do not align properly.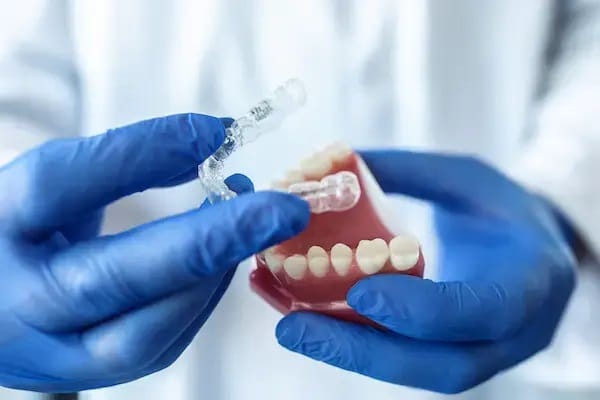 Invisalign
Invisalign corrects dental problems by using a set of hard plastic aligners fitted to your teeth. These aligners work much like braces, guiding your teeth into their proper position. Unlike braces, they are practically invisible, making them a popular choice for many patients.
ClearCorrect
Similar to other clear aligner brands (like Invisalign) available to dentists or orthodontists certified to offer them to their patients, ClearCorrect straightens teeth using a series of clear, custom-made, removable aligners that gradually move teeth a little bit at a time, eventually correcting the teeth and smile to elicit a new, revitalized look.
Traditional Braces
Commonly seen metal brackets that are placed on each tooth, linked by a wire to move the teeth into the desired position.
Ceramic Braces
Essentially the same as traditional braces and serve the same purpose, though they are made from transparent ceramic.
Damon Braces
Use a slide mechanism to connect archwires to the brackets, allowing the wire to move freely and eliminating the need for elastics.
Palatal Expanders
Useful for crowded teeth, crossbites, and impacted teeth. Where once tooth extraction may have been called for, palatal expanders can create more space for teeth by gradually expanding the upper jaw.
When Do You Need Orthodontics
Typically, anyone who is experiencing a form of malocclusion and needs to straighten their teeth will need to see an orthodontist. There is no specific age requirement for a first visit, though many orthodontists will suggest that a child be approximately age 7 when their permanent teeth are coming in. This allows alignment issues to be spotted early and to identify habits such as thumb sucking that could lead to tooth and jaw problems if left unchecked.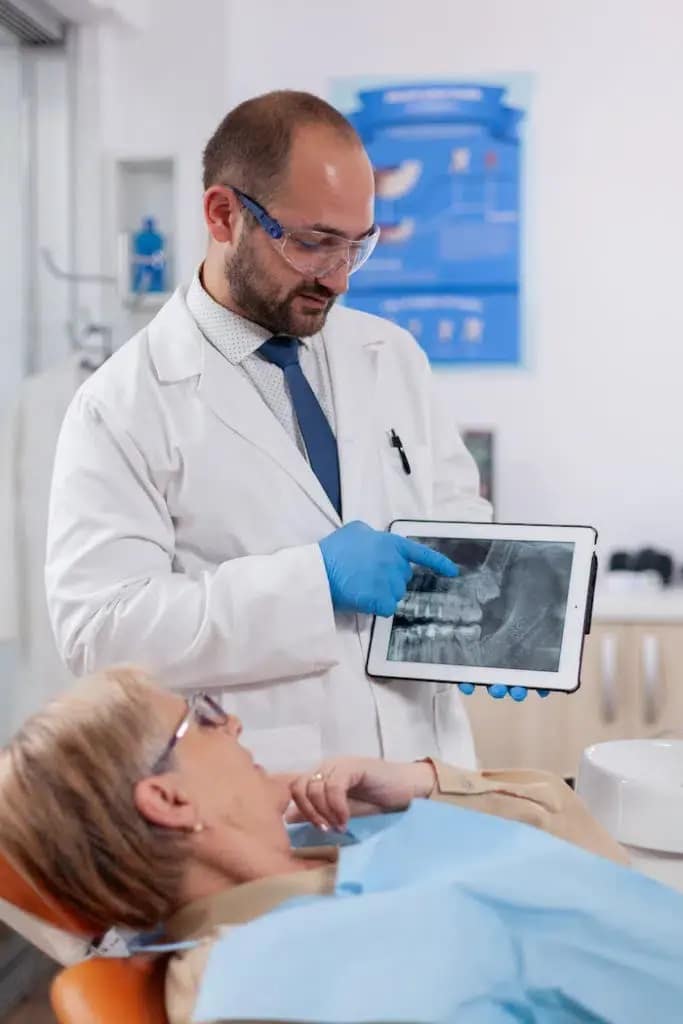 The Benefits of Straight Teeth
While there are obvious cosmetic reasons to straighten teeth, there are also numerous health benefits:
Straight teeth are easier to clean. Crooked teeth are prone to trapping food and plaque in areas that can't be effectively brushed and flossed
Over crowded teeth are more prone to gum disease, along with inflammation and redness
Pressure on over crowded teeth can cause cracks and damage to enamel
Gum disease has also been linked to serious health problems outside the mouth, such as heart disease. Straightening teeth can enhance overall health, as well as oral health.
Contact us today for a consultation.
Clear Aligners (ClearCorrect / Invisalign) FAQ
HOW DO CLEAR ALIGNERS WORK?
During the course of treatment, the patient is given a series of clear trays that fit over the teeth, each set of trays makes a slight adjustment to the position of the teeth until the desired result is achieved.
HOW LONG DOES THE PROCESS TAKE?
The length of treatment varies from patient to patient, but the average treatment length is approximately 12 months for adults.
WHAT HAPPENS AFTER TREATMENT?
Some patients are recommended to wear a retainer after orthodontic treatment to ensure that teeth don't return to their original position over time. Patients will need to consult with their dentist to determine if a retainer is required.
Pier Dental Centre Is Happy To Offer Consultations On Any Dental Concerns You May Have