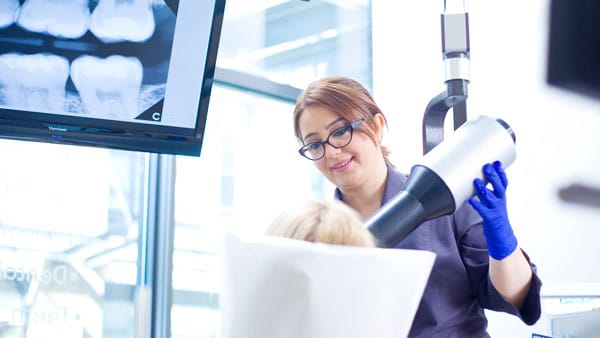 We consider it an absolute honour to be able to serve you and never take for granted the fact that you had a choice when looking for a North Vancouver dentist and you chose us. We have a large family centred, general dentistry practice that serves North Vancouver and surrounding areas with an extremely talented and highly educated team. The goal for us is to gain and maintain proper health and function for our community. We want to do more than just make you smile… we want to help serve you in all areas of your dental health from cleanings to reconstructive dentistry and everything in between. We are family and friends away from your everyday friends and family. Our goal is to leave you with an impressionable experience each and every time you come to visit.
The Latest Dental Technology
Our North Vancouver dental office is fully digital , including electronic patient files with images, notations and records that will never be lost and are always on hand. We are fully equipped with the latest dental equipment and technology, ensuring accurate and detailed diagnosis and treatment.
The advanced dental equipment at Pier Dental includes
Digital X-rays which allow a more detail examination, with a minimum of radiation exposure.
Dental lasers that allow for delicate and less invasive surgical techniques
Neuromuscalar Dentistry (TENS) equipment facilitates the diagnosis and relief of muscle pain in the head and neck
K7 Jaw tracking Equipment for evaluating a patients bite
Pulse Oximetry Oral Sedation Equipment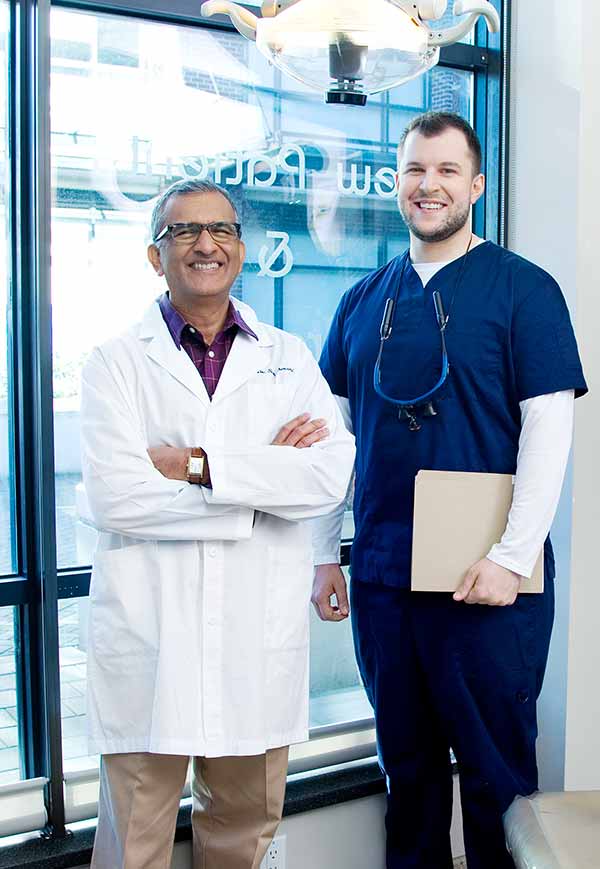 What Sets Pier Dental Apart?
Our talented North Vancouver Dentists, Dr. Kherani and Dr. Cegielski strive to form long term relationships with patients, not only providing solutions to individual dental problems, but offering complete and comprehensive oral health solutions that include education, prevention and long-term lasting results.
Pier Dental's extensive experience with cosmetic and aesthetic dental treatments means we have the ability and the privilege to improve the quality of patients lives, by crafting smiles that boost confidence and correct dental imperfections that might otherwise cause patients to be self-conscious or embarrassed. We truly believe that this leg-up can make a difference in facilitating people to reach their goals and it's a responsibility we take very seriously.
Contact us today for a consultation with a caring and gentle North Vancouver dentist. We're happy to answer any and all of your questions and address any concerns you may have.




Pier Dental Centre Is Happy To Offer Consultations On Any Dental Concerns You Make Have.