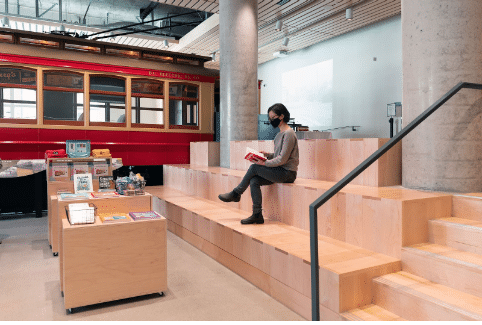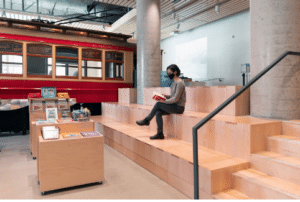 The Museum of North Vancouver is a must-visit for anyone interested in the history and culture of this beautiful region of Canada. Located in North Vancouver, the museum offers visitors an opportunity to explore the stories and artifacts that have shaped the area over the years. Whether you're a local looking to learn more about your community or a tourist keen to discover more about the region's past, the Museum of North Vancouver is a fascinating and informative destination.
One of the highlights of the Museum of North Vancouver is the permanent exhibit, "The Shipyards," which explores the history of the shipbuilding industry that was once a cornerstone of the region's economy. Learn about the different types of ships that were built in the area, as well as the techniques and skills that were required to construct them. The exhibit also features interactive displays and multimedia presentations that bring history to life, making it a fun and engaging experience for people of all ages.
MONOVA also offers a range of other exhibits and programs that showcase the region's rich history and culture. The museum's "Voices of the North Shore" exhibit features oral histories from local residents, while the "North Vancouver Goes to War" exhibit explores the impact of the Second World War on the community. The museum also hosts a variety of events throughout the year, including talks, workshops, and special exhibitions, so there's always something new and exciting to discover.
The Museum of North Vancouver is a fantastic destination for anyone looking to learn more about the history and culture of this beautiful part of Canada. It offers engaging exhibits, knowledgeable staff, and a welcoming atmosphere. It's a great place to spend a few hours or a whole day exploring. Whether you're a history buff or just looking for a fun and educational experience, the Museum of North Vancouver is definitely worth a visit.
Want to learn more about North Vancouver? Click here to learn about Waterfront Park, another popular local landmark!
About Pier Dental Center
Pier Dental Center provides comprehensive dental services in a caring and gentle atmosphere. Located in picturesque North Vancouver, our team welcomes all guests with a warm smile and individualized service. We look forward to helping you and your family get the smiles you've always wanted! Contact us to learn more about our North Vancouver dental services.
MONOVA Information
Address: 115 Esplanade W, North Vancouver, BC V7M 0G7, Canada
Hours: Open ⋅ Closes 8 PM
Updated by this business 7 weeks ago
Phone: +1 604-990-3700
Province: British Columbia