Find a Dentist Near Me in North Vancouver
If you are looking for a dentist in Vancouver, you have come to the right spot!
When you search online for a "dentist near me" you will likely see a host of recommendations, so how do you choose from among them? At Pier Dental Centre in North Vancouver, we'd like to show you why we're your number one choice. Our experienced, knowledgeable staff offers you the absolute best dental care that will give you reason to smile!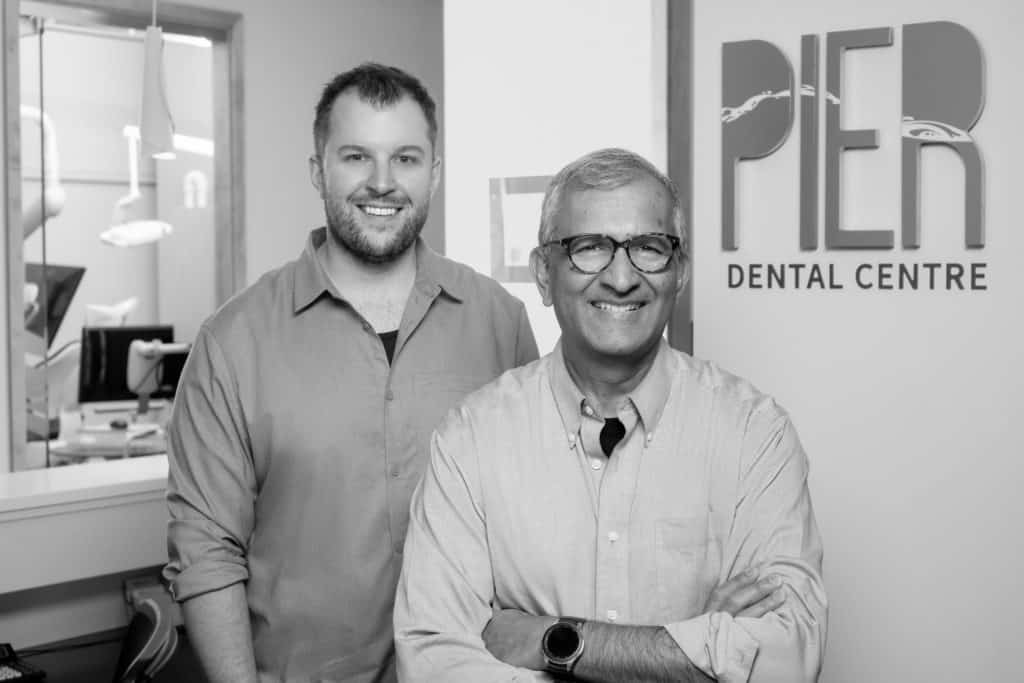 Our Dentists in North Vancouver

Our team of Dr. Robert Cegielski, Dr. Sam Kherani, and Associates are here to serve you with the best in high-quality dentistry, whether you are seeking a new family dentist, or need an emergency dentist.
Our staff at Pier Dental Centre know that proper oral care is important for much more than just your teeth. Dental health impacts on many facets of your overall health and can help to prevent a variety of other serious illnesses, including diabetic complications, respiratory infections, cardiovascular disease, and dementia. We take your dental care seriously, serving you to the highest standards with advanced technology, experience, and the best in customer service.
We seek to improve and maintain the dental health of our individual patients and the community. We take the time to listen to your concerns, address your dental needs, and answer your questions so that we can give you the service that you deserve. Our team employs the latest techniques and tools, adjusting our approach to suit the individual needs of every patient.
Over the past several decades, dentistry has grown and evolved with tremendous speed. As one example, dental implants have changed the way we address missing teeth. Regardless of your current dental health, we can improve your smile and return tooth function necessary for health and happiness. Let us give you confidence in your smile whether you need minor correction or one of the latest options in cosmetic dentistry.
Our expert team of dental hygienists offer you much more than "just a cleaning." These knowledgeable professionals can assess the state of your oral health, performing a comprehensive and caring evaluation, followed by the removal of plaque and tartar build-up that could harm your teeth, gums, and bone. They are an essential part of your dental care team.
We know that preventive measures are the true means of maintaining your dental health. Regular checkups allow for professional monitoring by your dentist, which in turn can allow small problems to be spotted and taken care of before they have a chance to become a larger issue. We also offer emergency near me services for patient who need help right away.  
Our team at Pier Dental Centre is are always ready to welcome new patients and would love to serve you. Click here to book an appointment with us. We look forward to helping you face the world with a bright, confident smile! 
Services We Provide
Dental Veneers
Botox
Orthodontics
Teeth Whitening