Cosmetic Dental Case Study
Performed by Dr. Robert Cegielski in Vancouver, BC
Chief Complaint:
"My front teeth are discoloured and crooked. I want them to look nicer."
Background:
Mild anterior crowding. Central incisor darker than the rest of the teeth due to trauma to the anterior teeth as a child. No success with whitening procedures to make it less noticeable.
Dental Treatment:
Mild tissue recontouring, 4 bonded Zirconia crowns.
With this solution, the mismatch in color with the patient's natural tooth structure was compensated for with the use of Zirconia – a white metal underneath the porcelain. This compensates for how light refracts off the restorations and underlying tooth structure unevenly by completely blocking out the shade of the prepared teeth. This resulted in a uniform shade among the anterior teeth when finished, without future concern that the traumatized tooth may turn darker with time.
Results:
Nabila is much more confident with her smile now. No longer hiding her smile, she can show people how friendly she truly is.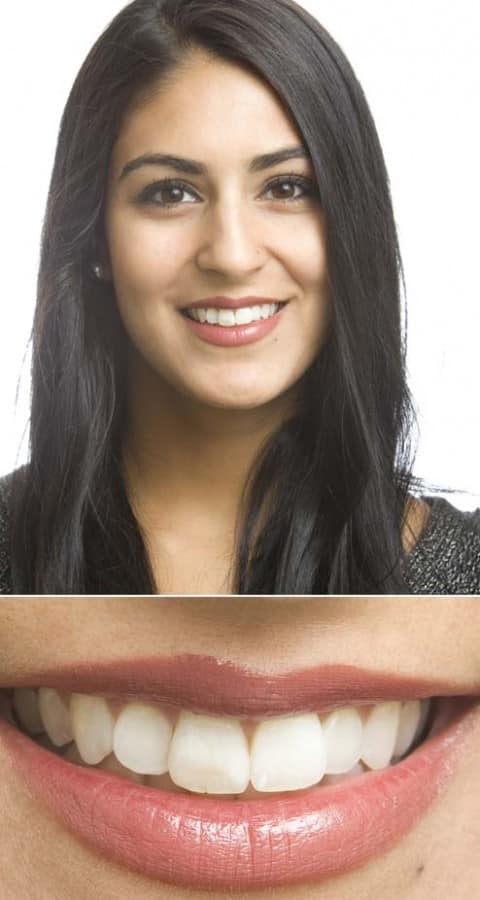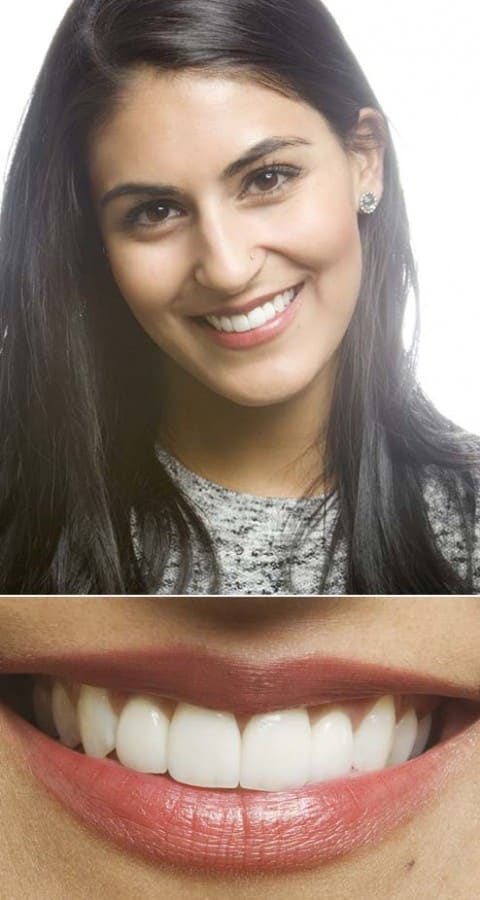 Pier Dental Centre Is Happy To Offer Consultations On Any Dental Concerns You Make Have.