Cosmetic Dental Case Study
Performed by Dr. Robert Cegielski in Vancouver, BC
Chief Complaint:
"I don't like to smile big… my teeth aren't straight and they have patchy white spots."
Background:
Mild anterior crowding. Bilateral posterior crossbite. Mild generalized fluorosis staining. No success with past dental whitening procedures in improving the aesthetic of her smile. Patient not interested in braces (orthodontics).
Dental Treatment:
Smile design involving minor soft tissue re-contouring, 6 bonded E.max Veneers, 4 bonded E.max Onlays.
This solution addressed the patient's specific complaint of crowding and discoloration. The veneers give the teeth an aligned appearance as well as make the color of the teeth consistent throughout. Due to the crossbite, the patient's original smile had a more collapsed appearance behind the canine teeth. The onlays allowed the bite to be pushed out more facially (toward the cheek) resulting in a fuller, more youthful smile.
Results:
"My smile always stands out in pictures with friends! Definite "wow" factor!"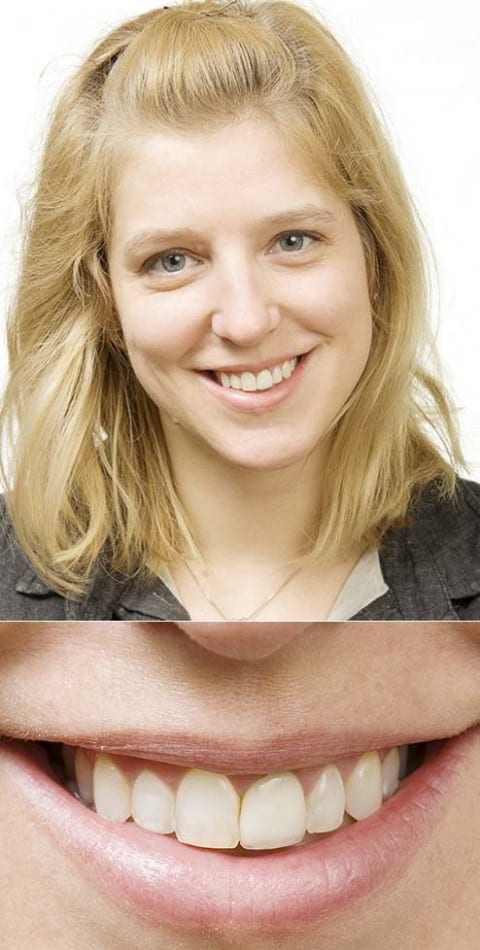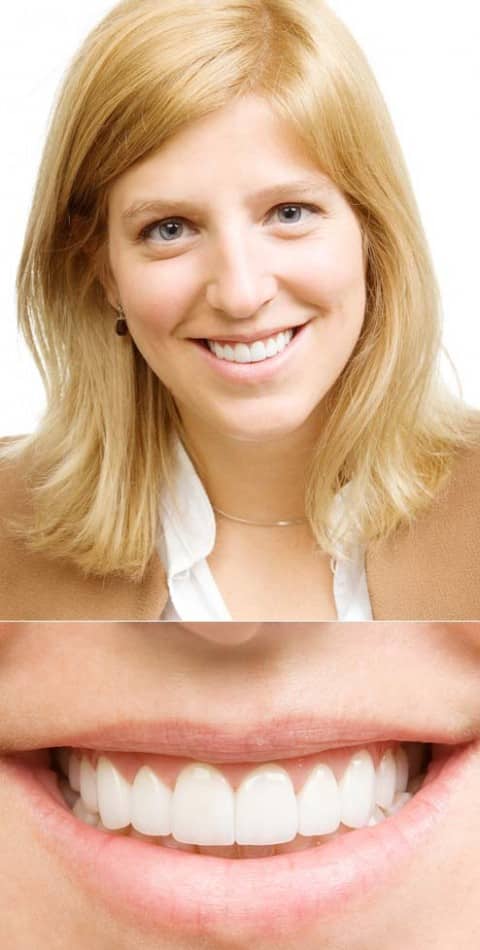 Pier Dental Centre Is Happy To Offer Consultations On Any Dental Concerns You Make Have.