Cosmetic Dental Case Study
Performed by Dr. Robert Cegielski in Vancouver, BC
Chief Complaint:
"I don't love my smile. I'm a bit self-conscious about the color."
Background:
Mild-to-moderate, generalized wear. Existing dental resin that was placed was discolored and did not match the existing tooth structure. Slight cant present in patient's existing occlusal plane.
Dental Treatment:
Smile design involving minor soft tissue re-contouring, 10 bonded E.max Veneers.
This solution addressed the patient's wear and corrected the mild cant, providing a smile line in a more harmonious relationship with the lips and face. A more youthful, vibrant shade was selected to enhance the patient's smile.
Results:
Alyson now LOVES showing off her smile!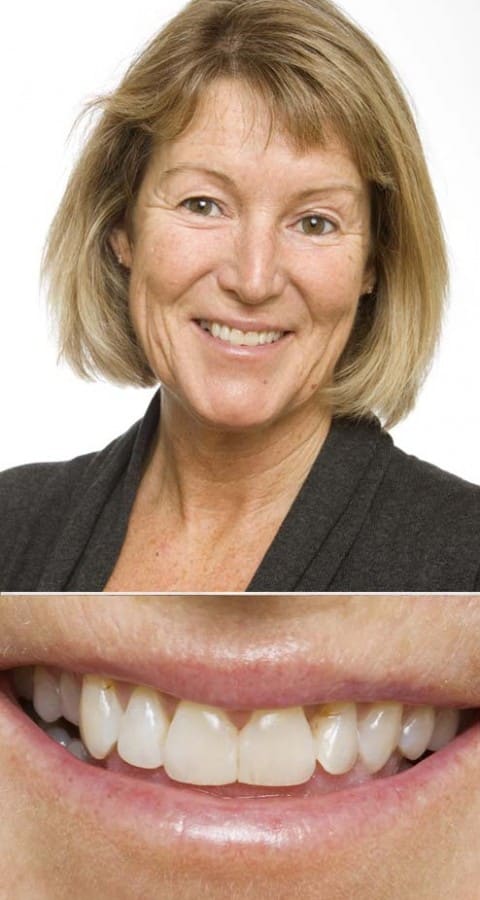 Pier Dental Centre Is Happy To Offer Consultations On Any Dental Concerns You Make Have.